West Virginia State Championship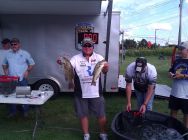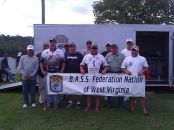 Had a good tournament at the West Virginia State Championship, after a two day tournament on the Ohio river in Ravenswood W.V. i finished in second place with 11.94lbs. Day one was awsome with fish biting a sexyshad crankbait and a white spinner bait, I caught ten keepers and was able to caul one fish and had a nice 3.19lb kicker smallmaouth, day two not so good was only able to get one keeper bite and it was a good one at 2.95lbs.
Finished day one in second place and with that one good keeper bite on day two ended in second place overall. I will advance to the regional tournament to be held next year.